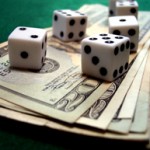 Several weeks ago, we shared an investor alert issued by the U.S. Securities and Exchange Commission's Office of Investor Education and Advocacy regarding self-directed IRAs. A recent securities fraud case in Indiana further highlights the increased risk of fraud associated with these products.
As detailed by the Journal Gazette, two years after her husband died suddenly, Suzette Roth was introduced to Randell Morrison, a local businessman who convinced her that he could maximize the estate her late husband, Helmut, worked so hard to leave her.
Unfortunately, Morrison, now serving time in the Indiana Department of Correction, was not who he purported to be. He was one of many unlicensed brokers using self-directed IRAs as a way to legitimize a larger fraud scheme.
To someone who is trying to perpetrate a scam, self-directed IRAs are perfect, lending credibility to the scheme and concealing the fraud, according to Christopher Naylor, the head of the Securities Division for the Indiana Secretary of State's Office.
"Everything appears to be legitimate and looking like a good deal. But what investors need to understand is that the custodians and the trustees of self-directed IRAs have very limited duties," Naylor said.
Those duties, Naylor said, do not include evaluating whether the proposed investment is actually of any value or whether the person selling the investment, or the promoter, is even licensed or permitted to be doing such work.
Instead, investment professionals like Morrison who promote the products are responsible for reporting the value of the investment to the custodian – the company handling the self-directed IRA – who may never know the investment's true value, or lack thereof.
Therefore, if that promoter is not looking out for the investors' best interests or, worse, perpetrating a fraud, the fallout for investors is usually significant.
Such was the case with Randell Morrison. At his sentencing hearing, victim after victim got up and recounted what they lost in the fraud scheme, including bankruptcies, estrangement from family members, drained bank accounts, and carefree older years.
In her statement to the court, Suzette Roth, 72, said Morrison not only stole her money but her peace of mind and precious time.
"I was treated for major depression as a direct result of this incident, suffered a stroke as well as developed a heart condition," Roth said. "Much of this time has been stolen from me because of the stress with which I have been dealing since 2006."
The Message for Investors
Sadly, these are not isolated cases. The Journal Gazette details several large schemes involving self-directed IRA funds. For instance, one fraudster, Francois E. Durmaz, preyed on retirees at estate planning seminars in Illinois and California. The SEC accused Durmaz of perpetrating a $20 million Ponzi scheme that provided little to investors but gave Durmaz and his associates financing for their businesses, luxury homes and Internet pornography, according to the SEC.
If you have been the victim of a self-directed IRA scam, we may be able to help you recover your losses. Contact us today at 215-839-3953 for a free consultation.
At Wall Street Fraud, we are dedicated to offering assistance to those who have been hurt by improper corporate or investment practices.
If you have been the victim of stock brokerage fraud, securities fraud, mutual fund fraud, stockbroker fraud, annuities fraud, or any other type of investment fraud, please contact us today for a free case evaluation. Our talented and aggressive legal and professional staff is eager to help you recover your losses.