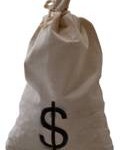 The Financial Industry Regulatory Authority (FINRA) recently announced that it has fined Wells Investment Securities, Inc. $300,000 for using misleading marketing materials in the sale of Wells Timberland REIT, Inc., a non-traded Real Estate Investment Trust (REIT).
As we noted in a previous blog post, investors should be cautious before investing in these securities, given their complexities, risks, and costs.
In this case, Wells was the dealer-manager and wholesaler for the public offering of Wells Timberland REIT, which invested in timber-producing land. As the wholesaler, Wells reviewed, approved, and distributed the marketing materials for Wells Timberland.
According to FINRA, from May 2007 through September 2009, Wells reviewed, approved, and distributed 116 advertising and sales materials containing misleading, unwarranted, or exaggerated statements. For example, Wells Timberland's initial offering prospectus stated that it intended to qualify as a REIT for the tax year that ended Dec. 31, 2006; however, it did not qualify for REIT election until the tax year that ended Dec. 31, 2009.
The majority of the advertisements and sales literature failed to disclose the significance of Wells Timberland's non-REIT status or suggested that Wells Timberland was a REIT at a time when in fact it had not qualified as a REIT.
The distinction is important because REITs can avoid particular tax consequences if they qualify under certain Internal Revenue Service requirements. The Wells advertisements at issue did not make it clear to potential investors who might be seeking such favorable tax treatment, that the investment at issue was not yet a REIT and therefore would not be able to offer the desired tax benefits at the time the ads were being used.
FINRA's investigation also found that the communications also contained misleading statements regarding Wells Timberland's portfolio diversification and ability to make distributions and redemptions. In addition, Wells failed to have supervisory procedures in place to ensure that sensitive customer and proprietary information stored on laptops were being adequately safeguarded by appropriate encryption technology.
 The Message for Investors
Investors rely on marketing materials to provide truthful, accurate, and up-to-date information and to help inform their investment decisions. Unfortunately, some firms are not always truthful or forthcoming in their disclosures. To help protect your hard-earned money, it is often advisable to conduct your own research regarding the claims made in advertising and sales materials before investing.
If you have been the victim of REIT-related fraud, we may be able to help you recover your losses. Contact us today at 215-839-3953 for a free consultation.
At Wall Street Fraud, we are dedicated to offering assistance to those who have been hurt by improper corporate or investment practices.
If you have been the victim of stock brokerage fraud, securities fraud, mutual fund fraud, stockbroker fraud, annuities fraud, or any other type of investment fraud, please contact us today for a free case evaluation. Our talented and aggressive legal and professional staff is eager to help you recover your losses.