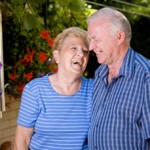 Unfortunately, every week we come across a case in which an unscrupulous broker has targeted senior investors in a securities fraud. This week's case comes out of Oregon where LPL Financial was fined $100,000 by state regulators for failing to supervise a broker that sold high-risk oil and gas partnerships to clients, including many older investors.
LPL Financial is the largest independent broker-dealer in the country, with about 12,800 affiliated registered reps and investment advisers across the country.
According to the state officials, former LPL branch manager, Jack Kleck, sold the oil and gas investments to nearly three dozen Oregon residents. The partnerships were not suitable for the clients, given their age and investment objectives, as detailed in a statement by the department.
In fact, many of his clients were in their 70s and 80s, and some were not capable, due to poor health, of making sound investment decisions. In one instance, Mr. Kleck sold $40,000 of general partnership units and $45,000 in high-yield bonds to an 89-year-old client who Mr. Kleck described as "mentally lost" and "confused."
The Oregon Department of Consumer and Business Services previously revoked Kleck's securities license, barring him from doing business in Oregon. The enforcement action against Kleck led to the probe into the supervision provided by LPL Financial.
The resulting investigation revealed that LPL violated several securities laws, including failing to supervise the actions of Mr. Kleck and failing to ensure that company policies and procedures were enforced.
If you have been sold an unsuitable investment, we may be able to help you recover your losses. Contact us today at 215-839-3953 for a free consultation.
At Wall Street Fraud, we are dedicated to offering assistance to those who have been hurt by improper corporate or investment practices.
If you have been the victim of stock brokerage fraud, securities fraud, mutual fund fraud, stockbroker fraud, annuities fraud, or any other type of investment fraud, please contact us today for a free case evaluation. Our talented and aggressive legal and professional staff is eager to help you recover your losses.