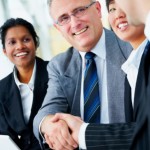 A Seattle-area stockbroker has pleaded guilty to a securities fraud that bilked his clients out of millions of dollars. Richard A. Finger Jr., 32, faces up to 20 years in prison when he is sentenced in February.
Finger, the owner and operator of Black Diamond Capital Management LLC and Black Diamond Securities LLC of Kirkland, stole at least $7 million from 10 clients, according the Seattle Times. Some of the clients invested with Finger when he was employed by a Seattle brokerage firm.
One defrauded client invested nearly $700,000 with Finger and was told from 2009 through 2010 that the investments were growing. Meanwhile, the account was really sustaining large losses while Finger was reaping commissions.
To keep the fraud scheme afloat, prosecutors allege Finger provided false statements showing the account was worth more than $1.2 million, when in fact it had dropped to $5,500.
Another client was conned into investing $1 million in cash and other assets in June 2011. By the end of that month, Finger had lost $160,000 in investments and taken $400,000 in commissions, according to the U.S. Attorney's Office. That unidentified client, and at least nine others, also received false account statements while Finger transferred large sums of money from their accounts as commission.
Like most fraudsters, he spent investors' hard earned money on personal expenses.
If you have been the victim of stockbroker fraud, we may be able to help you recover your losses. Contact us today at 215-839-3953 for a free consultation.
At Wall Street Fraud, we are dedicated to offering assistance to those who have been hurt by improper corporate or investment practices.
If you have been the victim of stock brokerage fraud, securities fraud, mutual fund fraud, stockbroker fraud, annuities fraud, or any other type of investment fraud, please contact us today for a free case evaluation. Our talented and aggressive legal and professional staff is eager to help you recover your losses.