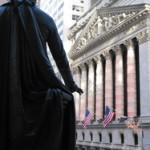 The fallout continues regarding Charles Schwab's YieldPlus mutual fund. Most recently, a former president at Charles Schwab investment management unit was ordered to pay a $150,000 civil fine to resolve a U.S. Securities and Exchange Commission lawsuit accusing him of hiding the risks in the multibillion-dollar YieldPlus mutual fund.
According to settlement papers filed with the U.S. District Court in San Francisco, the former president, Randall Merk, also agreed to a one-year suspension from associating with any broker or investment adviser.
Charles Schwab previously agreed to pay $118.9 million to resolve an SEC lawsuit over the fund, and $235 million to settle investor lawsuits.
The SEC said Schwab had marketed YieldPlus as a cash substitute, but invested about half the fund's assets into private-issuer mortgage-backed securities, twice the maximum allowed, without obtaining the needed shareholder approval.
YieldPlus, an "ultra-short" bond fund, suffered a negative 42 percent total return in 2008 and 2009 as some of its riskier investments lost value or become illiquid. Redemptions increased the decline, with assets plummeting to $1.8 billion from $13.5 billion over eight months, the SEC said.
The SEC said its case is continuing against Kimon Daifotis, former lead manager of YieldPlus and former chief investment officer for fixed income at the investment management unit.
Source: Reuters
If you were mislead about Charles Schwab's YieldPlus mutual fund or any other mutual fund, we may be able to help you recover your losses. Contact us today at 215-839-3953 for a free consultation.
At Wall Street Fraud, we are dedicated to offering assistance to those who have been hurt by improper corporate or investment practices.
If you have been the victim of stock brokerage fraud, securities fraud, mutual fund fraud, stockbroker fraud, annuities fraud, or any other type of investment fraud, please contact us today for a free case evaluation. Our talented and aggressive legal and professional staff is eager to help you recover your losses.