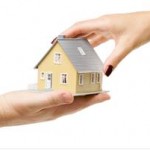 Securian Financial Services Inc. has been ordered to pay a defrauded investor $2.4 million for misrepresentations related to real estate limited partnerships, which one of its brokers allegedly sold through a business outside of the firm.
Detroit-based investor, Frank Taylor, alleged the firm misrepresented the real estate investments as being safe, according to a ruling by a Financial Industry Regulatory Authority Arbitration panel on Nov. 17. He also alleged the firm failed to supervise its broker.
As reported by Reuters, so-called outside business activities, in which advisers take on a second job or engage in a new business venture, are an ongoing problem for brokerage firms. Securities regulations require brokers get their firm's permission before engaging in an outside business activity, but some brokers don't always comply. Brokerages can also be liable for harm caused to investors who are not informed that the broker's activities are separate from the firm.
In this case, Taylor went to a Securian adviser in 2003 to develop an investment plan. The adviser recommended buying $4.2 million in promissory notes for investments in real estate limited liability companies, according to his attorney. By the end of 2006, the notes were essentially worthless.
The adviser sold the notes through a business outside of the firm that Securian failed to supervise, said the attorney. However, Taylor did not realize the investment was not a Securian product, he said.
If you have been misled by your stockbroker, we may be able to help you recover your losses. Contact us today at 215-839-3953 for a free consultation.
At Wall Street Fraud, we are dedicated to offering assistance to those who have been hurt by improper corporate or investment practices.
If you have been the victim of stock brokerage fraud, securities fraud, mutual fund fraud, stockbroker fraud, annuities fraud, or any other type of investment fraud, please contact us today for a free case evaluation. Our talented and aggressive legal and professional staff is eager to help you recover your losses.