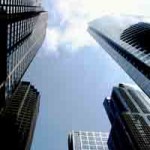 The Commodity Futures Trading Commission has unanimously approved tougher restrictions on how brokerage firms can use customer funds. Specifically, the new rule prevents brokerage firms, known as futures commission merchants, from conducting "in-house" repurchase transactions and restricts them from investing customer money in foreign sovereign debt.
It is not clear whether the rule would have prevented MF Global from misappropriating as much as $1.2 billion in customer funds. However, it does appears likely that the push to finalize the rule gained traction after the brokerage's collapse raised questions about regulators' ability to protect investors.
The rule was initially proposed by the CFTC in October 2010. Ironically, many investment firms, including MF Global and its former chief executive, Jon Corzine, lobbied against the rule and asked the CFTC delay finalizing it.
"Futures customers generally and, indeed, the public are rightly demanding that the commission take immediate steps - even before the MF Global investigation is complete - to reassure them we are doing everything we can to safeguard customer money," said Mark Wetjen, a Democratic commissioner who was sworn in at the CFTC in October.
How the New Rule Works 
Under the new CFTC rule, in cases where the brokerage firm is allowed to invest customer funds, the agency will permit them to invest in securities such as Treasuries, agency debt, corporate notes and commercial paper. As noted above, potentially risky foreign sovereign debt will no longer be allowed.
Transactions between affiliates of a company where the two entities exchange money or funds also are restricted by the new CFTC rule. Firms would still be able to enter into agreements using customer funds with an external third party.
The rule goes into effect 60 days after it is published in the Federal Register and brokerages would have 180 days to be in compliance.
"This rule is important, but the agency will look at additional ways to enhance customer protections," said Gary Gensler, the CFTC's chairman.
Other Investor Protections Being Considered
Gensler said the agency is reviewing how futures commission merchants are audited, their relationship with self-regulatory organizations, and their frequency of reporting to regulators. Further, the CFTC is looking at increasing the transparency of brokerage-to-customer communication regarding how customer funds are invested.
Source: Reuters
If your funds were misappropriated by MF Global, we may be able to help you recover your losses. Contact us today at 215-839-3953 for a free consultation.
At Wall Street Fraud, we are dedicated to offering assistance to those who have been hurt by improper corporate or investment practices.
If you have been the victim of stock brokerage fraud, securities fraud, mutual fund fraud, stockbroker fraud, annuities fraud, or any other type of investment fraud, please contact us today for a free case evaluation. Our talented and aggressive legal and professional staff is eager to help you recover your losses.