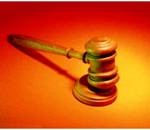 A federal judge has rejected a $285 million settlement that Citigroup reached with the Securities and Exchange Commission, taking issue with the agency's practice of allowing companies to settle securities cases without admitting that they have done anything wrong. He also cited a need for transparency about the financial markets and the SEC's responsibility to reveal wrongdoing.
U.S. District Judge Jed Rakoff said in a written ruling that "in any case like this that touches on the transparency of financial markets whose gyrations have so depressed our economy and debilitated our lives, there is an overriding public interest in knowing the truth."
The deal would have imposed penalties on Citigroup even as it allowed the company to deny allegations that it misled investors on a complex mortgage investment. The SEC accused the bank of betting against the investment in 2007 and making $160 million, while investors lost millions.
The SEC allowed a consent judgment settling the case to be filed the same day it filed its lawsuit against Citigroup, the judge noted.
"It is harder to discern from the limited information before the court what the SEC is getting from this settlement other than a quick headline," the judge wrote.
"In much of the world, propaganda reigns, and truth is confined to secretive, fearful whispers," Rakoff said. "Even in our nation, apologists for suppressing or obscuring the truth may always be found. But the SEC, of all agencies, has a duty, inherent in its statutory mission, to see that the truth emerges; and if it fails to do so, this court must not, in the name of deference or convenience, grant judicial enforcement to the agency's contrivances."
The SEC contends that it must settle most of the cases it brings because it does not have the money or the staff to battle well-financed Wall Street firms in protracted litigation. Wall Street firms will rarely admit wrongdoing, the agency says, because that can be used against them in investor lawsuits.
Source: NPR
At Wall Street Fraud, we are dedicated to offering assistance to those who have been hurt by improper corporate or investment practices.
If you have been the victim of stock brokerage fraud, securities fraud, mutual fund fraud, stockbroker fraud, annuities fraud, or any other type of investment fraud, please contact us today for a free case evaluation. Our talented and aggressive legal and professional staff is eager to help you recover your losses.