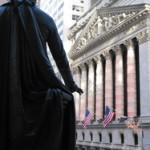 As we mentioned last week, a federal judge recently struck down a cialis order proposed settlement that would have resolved securities fraud charges against Citigroup. As part of the settlement with the Securities and Exchange Commission, Citigroup was required to pledge that it would never again violate the securities law in question.
Similar agreements are frequently made when settling charges with the SEC. However, although the firms are merely promising not to break the law again, the pledges are frequently broken. According to a recent New York Times investigation, analysis of enforcement actions during the last 15 years found at least 51 cases in which 19 Wall Street firms had broken antifraud laws they had agreed never to breach.
For instance, as noted by the NYT, Citigroup agreed not to violate the very same antifraud statute in July 2010, May 2006, March 2005, and April 2000. In fact, nearly all of the country's leading financial companies, including Goldman Sachs, Morgan Stanley, JPMorgan Chase, and Bank of America, have settled securities fraud cases by promising the SEC that they would never again violate an antifraud law, only to do so in another case a few years later.
This trend of repeat offenders suggests that the current penalties for securities fraud are not working. Senator Carl Levin (D-MI) said the SEC's settlement practice is "a symbol of weak enforcement. It doesn't do much in the way of deterrence, and it doesn't do much in the way of punishment, I don't think."
Barbara Roper, director of investor protection for the Consumer Federation of America, said, "You can look at the record and see that it clearly suggests this is not deterring repeat offenses. You have to at least raise the question if other alternatives might be more effective."
Critics also note that the SEC's failure to sanction repeat violators is also a sign of weakness. The SEC could bring civil contempt charges against a company for violating one of its "don't-do-it-again" orders, but it rarely does.
As Sen. Levin stated, "It's like a cop giving out warnings instead of giving tickets," he said. "It's a green light to operate the same way without a lot of fear that the boom is going to be lowered on you."
At Wall Street Fraud, we are dedicated to offering assistance to those who have been hurt by improper corporate or investment practices.
If you have been the victim of stock brokerage fraud, securities fraud, mutual fund fraud, stockbroker fraud, annuities fraud, or any other type of investment fraud, please contact us today for a free case evaluation. Our talented and aggressive legal and professional staff is eager to help you recover your losses.