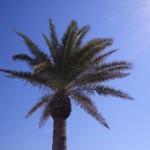 A former investment manager in Beverly Hills has been indicted on numerous charges after he bilked investors out of million of dollars. According to authorities, he promised investors their money would be used to purchase corporate bonds backed by the Troubled Asset Relief Program; unfortunately, those investments never really existed.
The indictment charges John Farahi – a former member of the Reno, Nevada, City Council and Farsi-language radio investment advisor – with various fraud offenses that include making false statements to TARP-funded banks in relation to multi-million dollar loans.
According to the U.S. Attorney's Office, from 2005 until early 2010, Farahi ran the Beverly Hills-based New Point Financial Services, which he used to sell more than $20 million worth of investment instruments – which he called debentures – to more than 100 investors, most of whom are members of California's Iranian-Jewish community.
Farahi attracted many of the investors through his daily radio show in which he touted a conservative investment philosophy. When Farahi met with investors, he falsely told them New Point Financial Services invested in low-risk investments like certificates of deposit, TARP-backed corporate bonds, and deeds of trust backed by substantial amounts of borrower equity.
The indictment alleges that Farahi did not make these types of investments and that he instead used investor money for a variety of personal purposes and to trade in high-risk and speculative future options trading.  Starting in 2008, Farahi allegedly failed to tell New Point Financial Services investors that he had lost at least $15 million through his undisclosed options trading – even as he continued to solicit investors for New Point Financial Services.
In the face of huge trading losses at the end of 2008, Farahi allegedly tried to extend the scheme by drawing down extensively on lines of credit at banks while making false statements to those banks about his financial condition. The victim banks included TARP recipients Bank of America and U.S. Bank, as well as Sun West Bank.
As a result of both his investment and loan fraud schemes, investigators believe that New Point Financial Services investors and financial institutions suffered losses of at least $20 million.
The Message for Investors
This case highlights two common investment fraud tactics used by unscrupulous investment professionals. First, Farahi preyed on members of his own community and used that relationship to build trust. Second, he used his radio program to tout his alleged investment product and lend credibility to his claims. For more on investment advice on the radio, please see our blog post available here.
At Wall Street Fraud, we are dedicated to offering assistance to those who have been hurt by improper corporate or investment practices.
If you have been the victim of stock brokerage fraud, securities fraud, mutual fund fraud, stockbroker fraud, annuities fraud, or any other type of investment fraud, please contact us today for a free case evaluation. Our talented and aggressive legal and professional staff is eager to help you recover your losses.