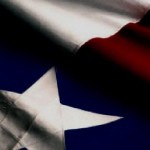 An Amarillo-based property management and insurance company selling securities has swindled $6.7 million from about 100 investors, most of them elderly. Jimmy Don King and his boss John Langford, the principal owner of Langford & Associates, were the masterminds behind the Texas investment fraud scheme, according to authorities.
They promised investors: "At Langford & Associates, we don't promise to make you rich, but we guarantee not to make you poor." However, no one at the company was licensed to sell securities. They are both now serving prison sentences for their crimes, according to Randall Sims, district attorney for District 47 in Amarillo.
"These are people he knew for a long time because they were his age and they trusted him," Sims said in reference to Langford. "He promised 8 percent returns when most banks don't even pay 2 percent. It was a Ponzi scheme, pure and simple, a mini Bernie Madoff's case."
The financial fraud Langford and King committed is becoming increasingly common in Texas, according to the Texas State Securities Board.
"Seniors are always targeted because crooks see them as the most vulnerable of all investors," said Benette Zivley, former Texas State Securities commissioner."
Financial scammers like Langford and King target the elderly population because they were raised to work hard, save money, and trust people, he explained.
"Your word is everything," Zivley elaborated. "If you tell me that you are going to treat me right, I believe you. My in-laws are from West Texas, this is how they were brought up. It's a cultural thing."
For older investors in Texas, laws have been implemented to afford greater protection. In fact, this year, a key bill was filed by Rep. John Smithee, Fredriksen said. House Bill 1032, which Gov. Rick Perry signed into law in mid-June, allows people who invest in annuities to get their money back within 20 days if they change their mind about the investment.
Source: Lubbockonline.com
If you have been misled by your stockbroker or investment adviser, we may be able to help you recover your losses. Contact us today at 215-839-3953 for a free consultation.
At Wall Street Fraud, we are dedicated to offering assistance to those who have been hurt by improper corporate or investment practices.
If you have been the victim of stock brokerage fraud, securities fraud, mutual fund fraud, stockbroker fraud, annuities fraud, or any other type of investment fraud, please contact us today for a free case evaluation. Our talented and aggressive legal and professional staff is eager to help you recover your losses.