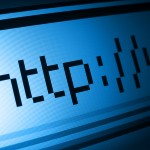 Federal and state securities regulators are increasingly using technology to root out investment fraud. In fact, the Securities and Exchange Commission expects to bring an increasing number of enforcement actions against advisers to mutual funds, hedge funds, private-equity funds, and other investment advisers in the coming year, by using computer systems programmed to detect fraud, Investment News reports.
The SEC is utilizing advanced data analysis to mine public and private advertising, sales, registration, and other documents for what its investigators consider warning signs of deception.
"The whole division is doing a lot more quantitative analysis to identify transactions or practices that have red-flag warning signs that would cause us to take a closer look," said Robert Khuzami, the SEC's enforcement director. "The technologies can help us identify activities before they have hatched into full-blown frauds."
In one initiative, the SEC is taking a closer look at the registration documents of high-risk investment advisers. They are looking for documents that may indicate that assets under management are untrue — or even seemingly less important information such as an educational achievement.
"The theory is, if investment advisers are willing to lie or misrepresent that they graduated Phi Beta Kappa when they didn't, what are these advisers going to be willing to say during a period when the markets are down?" Mr. Khuzami said.
We couldn't agree more.
At Wall Street Fraud, we are dedicated to offering assistance to those who have been hurt by improper corporate or investment practices.
If you have been the victim of stock brokerage fraud, securities fraud, mutual fund fraud, stockbroker fraud, annuities fraud, or any other type of investment fraud, please contact us today for a free case evaluation. Our talented and aggressive legal and professional staff is eager to help you recover your losses.