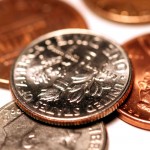 Federal authorities suspended trading by seven firms and filed criminal charges against corporate executives, lawyers, and stock promoters who allegedly used fraud to bolster investments in small companies known as penny stocks. The federal action was the latest is a yearlong investigation by the U.S. Attorney's Office in Boston to prevent fraud in stock markets for small publicly traded companies.
What Are Penny Stocks?
The term "penny stock" generally refers to low-priced (below $5), speculative securities of very small companies. The term "micro-cap" is also used interchangeably. While penny stocks generally are quoted over-the-counter, such as on the OTC Bulletin Board or in the Pink Sheets, they may also trade on securities exchanges, including foreign securities exchanges.
Penny stocks may trade infrequently, which means that they may be difficult to sell once you own them. Because it may be difficult to find quotations for certain penny stocks, they may also be impossible to accurately price. Given these risks, investors in penny stocks should be prepared for the possibility that they may lose their entire investment.
The Latest Penny Stock Fraud
In Boston, the criminal case accused 13 defendants from 10 states of agreeing to pay kickbacks to an undercover FBI agent they believed was an investment fund representative in exchange for having his purported firm buy stock in certain companies. Meanwhile, the Securities and Exchange Commission suspended seven firms that allegedly participated in the kickback-for-investment scheme and filed a lawsuit against four people the commission says engaged in securities fraud by using kickbacks to manipulate trading in penny stocks.
The seven firms suspended were: 1st Global Financial Inc. of Las Vegas, Augrid Global Holdings Corp. of Houston, ComCam International Inc. of West Chester, Pa., MicroHoldings US Inc. of Vancouver, Wash., Outfront Companies based in Florida, Symbollon Corp./Symbollon Pharmaceuticals Inc. of Medfield, Mass., and ZipGlobal Holdings Inc. of Hingham, Mass.
Source: Washington Post
If you have been the victim of a penny fraud scam, we may be able to help you recover your losses. Contact us today at 215-839-3953 for a free consultation.
At Wall Street Fraud, we are dedicated to offering assistance to those who have been hurt by improper corporate or investment practices.
If you have been the victim of stock brokerage fraud, securities fraud, mutual fund fraud, stockbroker fraud, annuities fraud, or any other type of investment fraud, please contact us today for a free case evaluation. Our talented and aggressive legal and professional staff is eager to help you recover your losses.