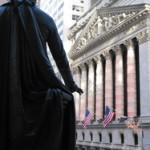 As reported by Reuters, the arbitrators at the Financial Industry Regulatory Authority (FINRA) have ordered Citigroup Inc. to pay $54 million to investors in its MAT and ASTA municipal-bond hedge funds.
The massive award was the largest ever levied against a major Wall Street brokerage in favor of individual investors, according to the Securities Arbitration Commentator Inc., a newsletter in Maplewood, N.J.
According to FINRA, Citigroup sold a series of risky funds through an entity called MAT Finance LLC. As described by the Wall Street Journal, the bond funds were designed to deliver returns a few percentage points higher than municipal bonds by borrowing as much as $7 for every $1 invested, the proceeds of which were reinvested in municipal bonds and mortgage debt. However, investors suffered losses as high as 80 percent when credit markets collapsed in 2007.
Three investors—Gerald Hosier, Brush Creek Capital, and Jerry Murdock—filed the current lawsuit. Hosier is an intellectual property lawyer and a managing partner of Brush Creek, a family investment firm. Murdock is a founder of New York investment firm Insight Venture Partners.
This case illustrates that even sophisticated investors can be defrauded.
These funds, which were marketed as alternatives to bond , are also the subject of a U.S. Securities and Exchange Commission probe. Specifically, the SEC is investigating whether the bank misled investors by failing to disclose the funds' risks.
At Wall Street Fraud, we are dedicated to offering assistance to those who have been hurt by improper corporate or investment practices.
If you have been the victim of stock brokerage fraud, securities fraud, mutual fund fraud, stockbroker fraud, annuities fraud, or any other type of investment fraud, please contact us today for a free case evaluation. Our talented and aggressive legal and professional staff is eager to help you recover your losses.