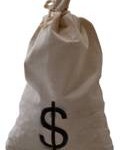 MF Global Holdings Ltd.'s top executives and federal securities regulators all recently testified before Congress. Unfortunately, none of them seem to know what happened to as much as $1.2 billion in client funds that went missing in the days before the brokerage went bankrupt.
"I was stunned when I was told on Sunday Oct. 30 that MF Global could not account for many hundreds of millions of client money," Jon S. Corzine, MF Global Holdings Ltd.'s former chief executive officer said under oath. "I remain deeply concerned about the impact this has on MF Global customers and others. I simply do not know where the money is."
Henri Steenkamp, chief financial officer of MF Global, and Bradley Abelow, the firm's president and chief operating officer, said in testimony prepared for a Senate Agriculture Committee hearing that the brokerage still don't know the location of the funds.
"I do not know why these funds cannot be accounted for, but based on the fact that no shortfalls had been reported to me previously, it appears that any irregularities were likely caused by events that occurred shortly before the bankruptcy filing," Steenkamp said in the testimony.
Senator Debbie Stabenow, the Michigan Democrat who chairs the agriculture panel, opened the hearing by saying that the lack of answers about the missing money raised "very troubling questions."
"This isn't the Dark Ages," she said in opening remarks prepared for the hearing. "MF Global didn't keep their books with feather quills and dusty ledgers. The rules about keeping customer money segregated are pretty straightforward."
Source: BusinessWeek
If you are missing funds at MF Global, we may be able to help you recover your losses. Contact us today at 215-839-3953 for a free consultation.
At Wall Street Fraud, we are dedicated to offering assistance to those who have been hurt by improper corporate or investment practices.
If you have been the victim of stock brokerage fraud, securities fraud, mutual fund fraud, stockbroker fraud, annuities fraud, or any other type of investment fraud, please contact us today for a free case evaluation. Our talented and aggressive legal and professional staff is eager to help you recover your losses.