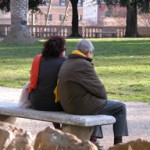 Wells Fargo Advisors has agreed to pay $2 million to resolve allegations by the Financial Industry Regulatory Authority that it sold unsuitable securities to 21 customers, many of which were elderly.
FINRA also alleged that Wells Fargo failed to provide required sales charge discounts on Unit Investment Trust (UIT) transactions to eligible customers.
As part of the settlement, Wells Fargo is required to pay restitution to customers who did not receive UIT sales charge discounts and to provide restitution to certain customers found to have unsuitable reverse convertible transactions.
In connection with the matter, FINRA also filed a complaint against Alfred Chi Chen, the former Wells Fargo registered representative who recommended and sold the unsuitable reverse convertibles, and made unauthorized trades in several customer accounts, including accounts of deceased customers.
Unsuitable Reverse Convertibles
FINRA found that Chen recommended hundreds of unsuitable reverse convertible investments to clients who were elderly and/or had limited investment experience and low risk tolerance. In fact, according to FINRA, 15 of the 21 customers were over 80 years old. The reverse convertible transactions exposed these customers to risk inconsistent with their investment profiles, and resulted in overly concentrated reverse convertible positions in their accounts.
UIT Sales
FINRA also found that Wells Fargo failed to provide certain eligible customers with breakpoint and rollover and exchange discounts in their sales of UITs because the firm had insufficient systems and procedures to monitor for unsuitable reverse convertible sales and to ensure that UIT customers received discounts for which they were entitled.
UITs offer sales charge discounts on purchases that exceed certain thresholds ("breakpoints") or involve redemption or termination proceeds from another UIT during the initial offering period. Between January 2006 and July 2008, Wells Fargo failed to provide certain eligible customers with these "breakpoint" and "rollover and exchange" discounts.
Source: FINRA
If you have been sold an unsuitable investment, we may be able to help you recover your losses. Contact us today at 215-839-3953 for a free consultation.
At Wall Street Fraud, we are dedicated to offering assistance to those who have been hurt by improper corporate or investment practices.
If you have been the victim of stock brokerage fraud, securities fraud, mutual fund fraud, stockbroker fraud, annuities fraud, or any other type of investment fraud, please contact us today for a free case evaluation. Our talented and aggressive legal and professional staff is eager to help you recover your losses.