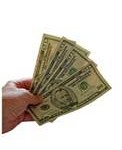 The Financial Industry Regulatory Authority recently released a statement summarizing its securities fraud enforcement activities for 2011. Of note, FINRA announced that it ordered $19 million in restitution to defrauded investors
With respect to enforcement trends, FINRA reported that it brought several notable enforcement actions against firms for improper product promotion and/or the unsuitable sale of structured products to retail investors. FINRA also highlighted that many of its enforcement activities involved various sales practice violations, including combinations of misrepresentation, material omissions, unsuitable recommendations, and inadequate supervision and training in principal-protected notes, reverse convertibles and subprime investments.
To highlight the broad scope of its 2011 activity, FINRA listed the following enforcement actions:
Issued a complaint against David Lerner & Associates, charging the firm with misrepresentations, advertising and suitability violations concerning the sales of Apple REIT Ten – an illiquid, non-traded $2 billion REIT – and for targeting unsophisticated and elderly customers.
Fined Wells Fargo $2 million for unsuitable reverse convertible sales to customers, most of whom were over 80 years old with limited investment experience and low risk tolerance; Wells Fargo agreed to provide restitution to harmed customers.
Fined Credit Suisse $4.5 million and Merrill Lynch $3 million for misrepresenting subprime securitizations; also fined Chase $1.7 million and ordered the return of $1.9 million to customers in light of unsuitable sales of certain financial products.
Sanctioned 10 firms and 17 individuals in cases involving selling interests in private placement offerings in Medcap, Provident and DBSI. These actions resulted in almost $4 million restitution to investors and were the result of coordinated efforts by FINRA's Member Examination and Enforcement Departments.
Fined UBS $12 million for violations involving short sales and for a failure to maintain adequate supervision of certain employees; additionally fined UBS Financial Services $2.5 million and ordered the firm to pay $8.25 million to customers for issuing misleading communications regarding Lehman-issued notes.
Brought a number of actions against firms for excessive and misleading commissions. Firms disguised commissions through excessive charges for routine services, such as postage and handling.
Fined Morgan Stanley $1 million and ordered restitution of $371,000 to harmed investors for excessive markups and markdowns charged on corporate and municipal bond transactions.
Source: FINRA
At Wall Street Fraud, we are dedicated to offering assistance to those who have been hurt by improper corporate or investment practices.
If you have been the victim of stock brokerage fraud, securities fraud, mutual fund fraud, stockbroker fraud, annuities fraud, or any other type of investment fraud, please contact us today for a free case evaluation. Our talented and aggressive legal and professional staff is eager to help you recover your losses.