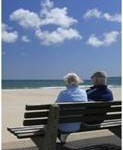 Baby boomers are increasingly becoming the targets of investment fraud, according to prosecutors and securities regulators. In fact, state securities regulators predict that the number of enforcement actions involving investors age 50 or older will hit a record this year.
As chronicled by the Wall Street Journal, many fraud victims are looking to recover steep losses suffered due to the financial crisis, another trend expected to continue to grow in the coming year. Because many baby boomers are approaching retirement, they are particularly susceptible to fraud claims that promise high return in a short amount of time.
Last year, 1,241 criminal complaints, cease-and-desist orders, and other regulatory actions were initiated at the state level involving investors age 50 or older, according to the North American Securities Administrators Association. That was more than twice the number of cases filed in 2009.
Federal officials are so concerned about the vulnerability of older investors that the Securities and Exchange Commission plans to issue "additional guidance about potential investment scams that older Americans should be looking out for," SEC Chairman Mary Schapiro said in a statement to the WSJ.
As we have noted on this blog, exotic unregistered securities such as promissory notes, private placements, and investment contracts are often used in fraud schemes targeting older investors. Of the enforcements in 2010 involving investors age 50 or older, cases involving unregistered securities outnumbered those related to ordinary stocks and bonds by a ratio of five to one, according to NASAA.
The Message for Investors
Given the recent securities fraud trends, it is important for older investors to carefully research and evaluate any potential investment opportunity before turning over their hard earned savings. For tips on weathering the challenging financial times, please check out our recent blog post.
At Wall Street Fraud, we are dedicated to offering assistance to those who have been hurt by improper corporate or investment practices.
If you have been the victim of stock brokerage fraud, securities fraud, mutual fund fraud, stockbroker fraud, annuities fraud, or any other type of investment fraud, please contact us today for a free case evaluation. Our talented and aggressive legal and professional staff is eager to help you recover your losses.