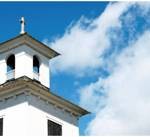 The U.S. Securities and Exchange Commission has accused a father and son duo of preying on fellow members of the Church of Jesus Christ of Latter-Day Saints to perpetrate a $220 million securities fraud. The SEC has already received an emergency order to halt the alleged scheme by Wendell Jacobson and his son Allen Jacobson, after filing a complaint at U.S. District Court in Salt Lake City, the agency said in a statement.
According to the SEC, "Wendell and Allen Jacobson misled investors to believe they were financially supporting what was portrayed as a widespread and reputable operation to revamp apartment communities and turn a significant profit."
The Jacobsons falsely assured investors that the principal amount of their investment would be safe, and that they would receive annual returns ranging from 5 percent to 8 percent, Investment News reports. They used new investor money to pay false returns to earlier investors to hide losses, according to the complaint.
"Their promises were anything but truthful," Ken Israel, head of the SEC's regional office in Salt Lake City, said in a statement.
The Message for Investors
This case is yet another example of unscrupulous investment professionals shamelessly targeting members of their own community. It serves as an important reminder to thoroughly research every investment opportunity, no matter who recommends it to you.
If you have been targeted in an investment scheme in your community, we may be able to help you recover your losses. Contact us today at 215-839-3953 for a free consultation.
At Wall Street Fraud, we are dedicated to offering assistance to those who have been hurt by improper corporate or investment practices.
If you have been the victim of stock brokerage fraud, securities fraud, mutual fund fraud, stockbroker fraud, annuities fraud, or any other type of investment fraud, please contact us today for a free case evaluation. Our talented and aggressive legal and professional staff is eager to help you recover your losses.