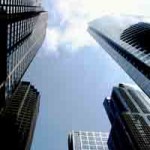 The Financial Industry Regulatory Authority is considering a new rule that would empower it to use court proceedings to collect restitution payments ordered in disciplinary cases against brokerages and brokers. The rule would still need to be approved by the Securities and Exchange Commission.
The proposal was prompted by a ruling by the Second U.S. Circuit Court of Appeals in New York that the regulator could not enforce its fines by filing lawsuits, Richard G. Ketchum, FINRA's chairman and chief executive, said in a recent press statement.
As we frequently discuss on this blog, federal and state regulators often order brokers and firms to pay restitution to harmed investors for funds they lost due to fraud or other misconduct. In addition, imposing fines serves the additional purpose of punishing brokers and firms for their wrongdoings and deterring similar securities violations.
"To the extent that a customer has been harmed and we're able to track that, we really think that it is appropriate for a (self-regulatory organization) to go beyond" its own enforcement proceedings to collect those funds, said Ketchum.
Source: Reuters
At Wall Street Fraud, we are dedicated to offering assistance to those who have been hurt by improper corporate or investment practices.
If you have been the victim of stock brokerage fraud, securities fraud, mutual fund fraud, stockbroker fraud, annuities fraud, or any other type of investment fraud, please contact us today for a free case evaluation. Our talented and aggressive legal and professional staff is eager to help you recover your losses.