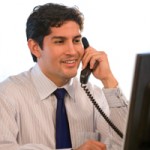 The principal of a Utah-based hedge fund has pleaded guilty to conspiring to defraud investors by misrepresenting how their money was invested, what returns were being earned, and what balances investors held.
Like so many investment fraud schemes, this one was targeted at seniors, retirees, and others investors seeking secure returns.
According to authorities, Thomas Repke, 58, of Salt Lake City, and his business partner, James Jeffery, 59, operated the hedge fund Coadum Capital, which drew hundreds of investors nationwide into a series of investment funds between 2005 and 2008. They were indicted in December 2010 on 22 counts of mail fraud, wire fraud and conspiracy.
How Did the Hedge Fund Scam Work?
Coadum offered shares in hedge funds and advertised monthly returns as high as 7 percent. Part of the sales pitch that Coadum made to investors was that their funds would remain protected in an escrow account and would therefore not be at risk. For example, several investors were provided marketing materials that read, "Cash Deposit ALWAYS remains in escrow in your name," and "Cash Depositor's principal deposit NEVER at risk."
According to the U.S. Attorney for Atlanta, Ga., Sally Quillian Yates, the hedge fund advisers also described the investments in monthly account statements sent to investors as "Principal Preserved Alternative Investments for Growth Oriented Clients." These account statements reported the investors' "Ending Principal Balance in Escrow Account" and a purported rate of interest or earnings that had been earned by the fund that month, which generally was between 3-7 percent.
In fact, although investors were instructed to and did transmit much of their funds to one or more supposed "escrow" accounts, the money did not stay there. Without telling the investors, Repke and Jeffrey transferred over $20 million overseas to accounts in Switzerland and the Mediterranean island of Malta.
This money was supposedly invested in a series of hedge funds or other investments operated by a supposed Malta-based trader. These investments produced no earnings at all; in fact, by the end of 2007, only a fraction of the transferred funds remained deposited in these European accounts.
Instead, the two had used over $10 million in investor funds to pay expenses to operate the business, to pay investors who had requested distributions of supposed earnings, and to fund various small companies mostly owned by the fraudsters themselves or relatives. The Defendants also paid themselves approximately $500,000 in cash over a two-year period.
Brian D Lamkin, Special Agent in Charge, FBI Atlanta Field Office, stated, "[The] plea is another step toward bringing justice for the many investors who lost so much. The financial damage to the victims in this international, multi-million dollar investment fraud scheme, cannot, however, be undone."
At Wall Street Fraud, we are dedicated to offering assistance to those who have been hurt by improper corporate or investment practices.
If you have been the victim of stock brokerage fraud, securities fraud, mutual fund fraud, stockbroker fraud, annuities fraud, or any other type of investment fraud, please contact us today for a free case evaluation. Our talented and aggressive legal and professional staff is eager to help you recover your losses.