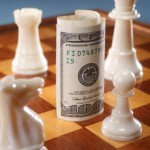 The Financial Industry Regulatory Authority (FINRA) recently announced that it has fined Credit Suisse Securities (USA) LLC $1.75 million for violations related to and marking of sale orders. According to FINRA, Credit Suisse entered millions of short sale orders without reasonable grounds to believe that the securities could be borrowed and delivered and mismarked thousands of sales orders as well.
What Are Short Sales?
As outlined by FINRA, a short sale involves selling a security that you do not own. When it is time to deliver the security, the short seller either purchases or borrows the security in order to make the delivery.
Reg SHO requires a broker or dealer to have reasonable grounds to believe that the security could be borrowed and available for delivery before accepting or completing a short sale order (referred to as "locates"). It also requires a broker or dealer to mark sales of equity securities as long or short. These rules are intended to reduce the number of potential delivery failures.
The Allegations Against Credit Suisse
According to FINRA, Credit Suisse's Reg SHO supervisory system regarding locates and the marking of sale orders was deeply flawed for a period of over four years. During the time period, Credit Suisse released millions of short sale orders to the market without locates, including threshold and hard to borrow securities.
The violations extended to numerous trading systems, aggregation units, and strategies. In addition, Credit Suisse mismarked tens of thousands of sale orders in its trading systems. The mismarked orders included short sales that were mismarked as "long," resulting in additional violations of Reg SHO.
Alarmingly, many of Credit Suisse's violations were not detected or corrected by the firm until after FINRA's investigation caused Credit Suisse to conduct a substantive review of its policies and. Procedures.
At Wall Street Fraud, we are dedicated to offering assistance to those who have been hurt by improper corporate or investment practices.
If you have been the victim of stock brokerage fraud, securities fraud, mutual fund fraud, stockbroker fraud, annuities fraud, or any other type of investment fraud, please contact us today for a free case evaluation. Our talented and aggressive legal and professional staff is eager to help you recover your losses.