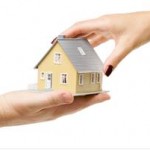 The Financial Industry Regulatory Authority (FINRA) has fined Barclays Capital Inc. $3 million for misrepresenting delinquency data and inadequate supervision in connection with the issuance of residential subprime mortgage securitizations (RMBS).
By law, subprime RMBS issuers must disclose historical performance information for past securitizations that contain mortgage loans comparable to those in the RMBS being offered to investors. As FINRA notes, "Historical delinquency rates are material to investors in assessing the value of RMBS and in determining whether future returns may be disrupted by mortgage holders' failures to make loan payments."
In this case, Barclays' website misrepresented the historical delinquency rates for three subprime RMBS it underwrote and sold. More importantly, those errors were significant enough to affect an investor's assessment of subsequent securitizations.
According to FINRA, the errors went undetected because Barclays failed to establish an adequate system to supervise the maintenance and updating of relevant disclosure on its website.
Brad Bennett, FINRA Executive Vice President and Chief of Enforcement, said, "Barclays did not have a system in place to ensure that delinquency data posted on its website was accurate; therefore, investors were supplied inaccurate information to assess future performance of RMBS investments."
If your broker or adviser has misrepresented the risks associated with an investment product, we may be able to help you recover your losses. Contact us today at 215-839-3953 for a free consultation.
At Wall Street Fraud, we are dedicated to offering assistance to those who have been hurt by improper corporate or investment practices.
If you have been the victim of stock brokerage fraud, securities fraud, mutual fund fraud, stockbroker fraud, annuities fraud, or any other type of investment fraud, please contact us today for a free case evaluation. Our talented and aggressive legal and professional staff is eager to help you recover your losses.