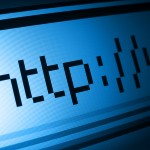 As we have previously discussed on this blog, social media is becoming the latest breeding ground for investment fraud. The problem has become so widespread that the Securities and Exchange Commission recently issued an Investor Alert.
The SEC point out that while social media can provide many benefits for investors, it also presents opportunities for fraudsters. For instance, it allows fraudsters to contact many different people at a relatively low cost, create a site, account, email, direct message, or webpage that looks and feels legitimate, a cloud of anonymity should they be found out.
Given the risks, investors need to use caution when using social media when considering an investment. In addition to standard red flags for investment fraud, including offers that sound too good to be true, the SEC's Investor Alert offers the following tips:
Be Wary of Unsolicited Offers to Invest. If you see a new post on your wall, a tweet mentioning you, a direct message, an e-mail, or any other unsolicited – meaning you didn't ask for it and don't know the sender – communication regarding a so-called investment opportunity, you should exercise extreme caution. An unsolicited sales pitch may be part of a fraudulent investment scheme.
Look out for "Affinity Fraud" Never make an investment based solely on the recommendation of a member of an organization or group to which you belong, especially if the pitch is made online, as it may be an affinity fraud. Even if you do know the person making the investment offer, be sure to check out everything – no matter how trustworthy the person seems who brings the investment opportunity to your attention. Be aware that the person telling you about the investment may have been fooled into believing that the investment is legitimate when it is not.
Be Thoughtful About Privacy and Security Settings. Investors who use social media websites as a tool for investing should be mindful of the various features on these websites in order to protect their privacy and help avoid fraud. Understand that unless you guard personal information, it may be available not only for your friends, but for anyone with access to the Internet – including fraudsters.
Ask Questions and Check Out Everything. Be skeptical and research every aspect of an offer before making a decision. Investigate the investment thoroughly and check the truth of every statement you are told about the investment. Never rely on a testimonial or take a promoter's word at face value. You can check out many investments using the SEC's EDGAR filing system or your state's securities regulator. You can check out registered brokers at FINRA's BrokerCheck website and registered investment advisers at the SEC's Investment Adviser Public Disclosure website.
Stay tuned to tomorrow's post for more information about common social media investment fraud scams.
If you have been the victim of a social media investment fraud, we may be able to help you recover your losses. Contact us today at 215-839-3953 for a free consultation.
At Wall Street Fraud, we are dedicated to offering assistance to those who have been hurt by improper corporate or investment practices.
If you have been the victim of stock brokerage fraud, securities fraud, mutual fund fraud, stockbroker fraud, annuities fraud, or any other type of investment fraud, please contact us today for a free case evaluation. Our talented and aggressive legal and professional staff is eager to help you recover your losses.