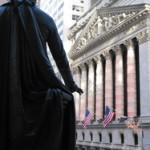 The U.S. Securities and Exchange Commission has announced that further research is needed before finalizing a proposal that would impose a uniform fiduciary standard for investment advisers and brokers. The process is expected to take an additional six months.
"It is our hope that commenters will provide information that will allow Commission staff to continue to analyze the various components of the market for retail financial advice," SEC Chairman Mary Schapiro stated in a letter to Republican U.S. Congressman Scott Garrett of New Jersey.
As we have previously discussed on this blog, the new rule would impose the same duty of care on both financial advisers and brokers who give personal advice. The fiduciary standard offers added protection to investors because it requires investment professionals to act in their clients' best interests.
While the standard already applies to financial advisers, brokers are currently held to a much lower "suitability" standard. That means that brokers are only required to recommend securities that meet your goals, given factors such as your age and risk tolerance. As we often discuss on this blog, brokers will often put their own compensation ahead of the investor's interest when recommending products.
Although the rule may take a little longer, we hope it will provide an additional safeguard for investors, who are often unaware of what duties are owed to them by their advisers and brokers.
Source: Reuters
At Wall Street Fraud, we are dedicated to offering assistance to those who have been hurt by improper corporate or investment practices.
If you have been the victim of stock brokerage fraud, securities fraud, mutual fund fraud, stockbroker fraud, annuities fraud, or any other type of investment fraud, please contact us today for a free case evaluation. Our talented and aggressive legal and professional staff is eager to help you recover your losses.