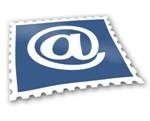 Last week, we talked about the investment risks associated with social media. But what about those newsletters that end up in your email inbox? As with any sales or marketing materials that tout stocks or investment products, it is important to do your research and not take the claims made in the newsletter at face value.
The Securities and Exchange Commission warns investors to be suspicious of newsletters that do not specifically disclose these items: who paid them, the amount, and the type of payment. These disclosures are required by law.
As noted by the SEC, the following examples raise red flags because they do not contain specific information:
"From time to time, XYZ Newsletter may receive compensation from companies we write about."
"From time to time, XYZ Newsletter or its officers, directors, or staff may hold stock in some of the companies we write about."
"XYZ Newsletter receives fees from the companies we write about in our newsletter."
Investors should also be wary of newsletters that hide their disclosures or put them in tiny, hard-to-read font. Legitimate online newsletters that have been paid to promote stocks will clearly and specifically provide the required information.
How to Research the Newsletter
Before making any investment, you should always get as much written information as you can from the company and other independent sources. Whenever the SEC sues a newsletter or stock promoter, it issues a "litigation release," which is posted online. Therefore, you can check the Enforcement Division's home page to see whether the newsletter or stock promoter has been in trouble with the SEC.
You can also check the disciplinary history of the broker or firm that's promoting the stock or product by using FINRA's BrokerCheck website.
If you have been the victim of a newsletter investment scam, we may be able to help you recover your losses. Contact us today at 215-839-3953 for a free consultation.
At Wall Street Fraud, we are dedicated to offering assistance to those who have been hurt by improper corporate or investment practices.
If you have been the victim of stock brokerage fraud, securities fraud, mutual fund fraud, stockbroker fraud, annuities fraud, or any other type of investment fraud, please contact us today for a free case evaluation. Our talented and aggressive legal and professional staff is eager to help you recover your losses.