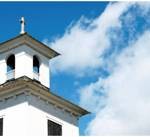 A Long Island broker has agreed to settle charges against him for defrauding a congregation of mostly elderly nuns in the Bronx, according to the Securities and Exchange Commission. The SEC found that he churned accounts owned by the Sisters of Charity, including one account with money for care of nuns in assisted-living facilities and a second account to support the nuns' charitable endeavors.
What Is Churning?
As we have mentioned on this blog, churning is a fraudulent practice that occurs when a broker engages in excessive trading in order to generate commissions and other revenue without regard to the customer's investment objectives. Churning is grounds for a securities fraud lawsuit.
The Allegations Against the Broker
In this case, the SEC found that Paul Chironis defrauded the nuns for over a year by churning the two accounts that held primarily mortgage-backed securities issued by Ginnie Mae, Fannie Mae, and Freddie Mac.
The SEC further alleged that Chironis charged the nuns' accounts excessive and undisclosed markups and markdowns in riskless principal transactions. In fact, over a 13-month period, the Sisters of Charity's accounts paid approximately 10.8 percent of their value to Chironis in transaction fees.
"Chironis took advantage of the trust placed in him by the Sisters of Charity and convinced the nuns to engage in a high turnover trading strategy unfit for their investment needs," said George S. Canellos, Director of the SEC's New York Regional Office.
"Chironis's irresponsible actions virtually guaranteed the convent's accounts would lose money due to the undisclosed and excessive costs being incurred while Chironis focused on generating substantial commissions for himself," he further stated.
Chironis agreed to pay $350,000 to the Sisters of Charity in the SEC settlement.
If your broker has engaged in excessive trading in your accounts, we may be able to help you recover your losses. Contact us today at 215-839-3953 for a free consultation.
At Wall Street Fraud, we are dedicated to offering assistance to those who have been hurt by improper corporate or investment practices.
If you have been the victim of stock brokerage fraud, securities fraud, mutual fund fraud, stockbroker fraud, annuities fraud, or any other type of investment fraud, please contact us today for a free case evaluation. Our talented and aggressive legal and professional staff is eager to help you recover your losses.