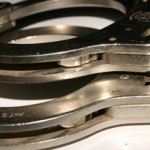 This is a question many Americans would answer with a resounding "Yes." Meanwhile, the federal government has failed to criminally prosecute any of those associated with the county's epic financial collapse. The reasons why are somewhat complicated, as discussed in a recent article by the New York Times.
As the article suggests, criminal charges were not pursued during the crisis for fear that they might further destabilize the market. But now that several years have passed and the economy has begun to rebound, there is still no collective effort to criminally prosecute those responsible.
This stands in stark contrast to the response to the savings and loan crisis of the late 1980s during which 800 bank officials were sent to jail.
"This is not some evil conspiracy of two guys sitting in a room saying we should let people create crony capitalism and steal with impunity," said William K. Black, a professor of law at University of Missouri, Kansas City, and the federal government's director of litigation during the savings and loan crisis. "But their policies have created an exceptional criminogenic environment. There were no criminal referrals from the regulators. No fraud working groups. No national task force. There has been no effective punishment of the elites here."
As acknowledged by the NYT, prosecuting cases involving the market collapse would be extremely complex since the subject matter is exceptionally technical and proving criminal intent is difficult. Moreover, banks have routinely defended their actions with documents they say show they operated properly.
Nonetheless, many have argued that a more aggressive approach is needed to truly crack down on financial abuse. Specifically, many scorned investors argue that if just one bank executive was prosecuted, it may serve as a powerful deterrent.
At Wall Street Fraud, we are dedicated to offering assistance to those who have been hurt by improper corporate or investment practices.
If you have been the victim of stock brokerage fraud, securities fraud, mutual fund fraud, stockbroker fraud, annuities fraud, or any other type of investment fraud, please contact us today for a free case evaluation. Our talented and aggressive legal and professional staff is eager to help you recover your losses.