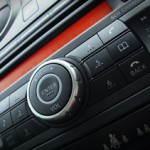 As we have discussed on this blog, investors should be cautious about taking investment from radio programs. In some case, these self-proclaimed "financial experts" may only be looking out for their own interests.
This was certainly the case with Anthony F. Cutaia, who used his popular televisions and radio programs to cheat investors out of approximately $1.56 million. His victims included investors ranging from the police chief of Palm Beach Gardens to an elderly Boca Raton couple, according to the Sun Sentinel.
Palm Beach Gardens Police Chief Stephen Stepp said that he had regularly listened to Cutaia's radio shows and also enrolled in one of the businessman's seminars. He ultimately invested $150,000, which included retirement money he received in 2003 after leaving the North Miami Police Department. Stepp said he lost nearly all of his investment, calling Cutaia "an unbelievable scammer, a master."
"It just shows that anyone could become a victim," Stepp said. "I never thought I could get taken by someone."
Earlier this month, Cutaia, 65, was sentenced to more than four years in prison in connection with the investment scheme. U.S. District Judge Daniel T.K. Hurley handed down a stiffer sentence than federal prosecutors recommended, calling what Cutaia did "a terrible, terrible offense that caused real financial harm to people who could not afford it."
The Message for Investors
Since there are clearly risks associated with taking investment advice from radio programs, you should never invest any of your hard earned money before conducting due diligence on both the invest opportunity and the person offering it.
At Wall Street Fraud, we are dedicated to offering assistance to those who have been hurt by improper corporate or investment practices.
If you have been the victim of stock brokerage fraud, securities fraud, mutual fund fraud, stockbroker fraud, annuities fraud, or any other type of investment fraud, please contact us today for a free case evaluation. Our talented and aggressive legal and professional staff is eager to help you recover your losses.