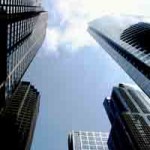 A Florida jury has ruled that TD Bank must pay a Texas investment company $67 million for helping Florida lawyer Scott Rothstein operate a $1.2 billion Ponzi scheme. The lawsuit was filed by Texas-based investment firm Coquina Investments, after it unknowingly became an investor in Rothstein's investment scheme.
As reported by Bloomberg, Rothstein operated the Ponzi scheme through his Fort Lauderdale law firm, Rothstein, Rosenfeldt and Adler PA (RRA). While victims were told that they were "investing" in fictitious structured settlements, the funds were embezzled by Rothstein and others. TD Bank faces legal action because Rothstein and RRA relied on 38 TD Bank accounts to perpetrate the fraud.
Specifically, the lawsuit alleged that the Ponzi scheme would never have happened if it were not for the bank. Specifically, Coquina alleged that "senior TD Bank officers played an active role in the scheme and facilitated its continued existence" by meeting with victims to create the "aura of legitimacy."
Further, Rothstein used TD Bank to make payments to investors and to provide documents "to conceal the truth from the investors, to keep the investors and encourage them to re-invest, and to attract additional investors," according to the complaint.
In addition to the recent verdict, TD Bank still faces additional lawsuits stemming from the Rothstein scheme. Like Coquina, other investors claim that the bank helped keep Rothstein's investment scheme going by supplying documents that were used to convince victims that their money was safe.
At Wall Street Fraud, we are dedicated to offering assistance to those who have been hurt by improper corporate or investment practices.
If you have been the victim of stock brokerage fraud, securities fraud, mutual fund fraud, stockbroker fraud, annuities fraud, or any other type of investment fraud, please contact us today for a free case evaluation. Our talented and aggressive legal and professional staff is eager to help you recover your losses.