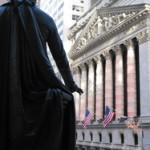 The Financial Industry Regulatory Authority (FINRA) recently announced that it has fined Citigroup Global Markets, Inc. $725,000 for failing to disclose certain conflicts of interest in its research reports and research analysts' public appearances.
Specifically, FINRA claims that Citigroup failed to disclose potential conflicts of interest inherent in their business relationships in certain research reports it published from January 2007 through March 2010. In addition, Citigroup research analysts failed to disclose these same potential conflicts of interest in connection with public appearances in which covered companies were mentioned.
What Does the Nondisclosure Mean for Investors?
Investors should be able to rely on brokerage firms to be forthcoming, specifically when it comes to information that may impact their investment decisions.
As highlighted by Brad Bennett, FINRA Executive Vice President and Chief of Enforcement, "Citigroup failed to make required conflict of interest disclosures which prevented investors from being aware of potential biases in its research recommendations. Firms need to provide investors with full and accurate information so they will be able to take it into consideration before making an investment decision."
If your broker has misrepresented the risks of an investment, we may be able to help you recover your losses. Contact us today at 215-839-3953 for a free consultation.
At Wall Street Fraud, we are dedicated to offering assistance to those who have been hurt by improper corporate or investment practices.
If you have been the victim of stock brokerage fraud, securities fraud, mutual fund fraud, stockbroker fraud, annuities fraud, or any other type of investment fraud, please contact us today for a free case evaluation. Our talented and aggressive legal and professional staff is eager to help you recover your losses.