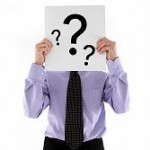 As Philadelphia securities fraud attorneys, we are often asked if all brokers and advisers are "bad." Given the number of cases involving investment professionals that engage in illegal and even unethical practices, we can understand why some investors might think that way.
The truth is that many investment professionals want to do good for their clients. In fact, we have been told that some even use our blog as a resource tool to educate themselves and their clients about the risks of investment fraud.
The unfortunate reality is that everyone loses when it comes to investment fraud, including both brokers and investors. The billion dollars a year is lost by consumers to scams and unethical advice could be placed under management with financial consultants and firms that provide excellent financial advice for consumers.
Ultimately, that is a lot of money for the financial industry to be losing in commissions and fees because those consumers have placed that billion with the scammers rather than the good folks. Therefore, we hope to continue to educate both sides regarding the serious implications of investment fraud.
If you have been the victim of investment fraud, we may be able to help you recover your losses. Contact us today at 215-839-3953 for a free consultation.
At Wall Street Fraud, we are dedicated to offering assistance to those who have been hurt by improper corporate or investment practices.
If you have been the victim of stock brokerage fraud, securities fraud, mutual fund fraud, stockbroker fraud, annuities fraud, or any other type of investment fraud, please contact us today for a free case evaluation. Our talented and aggressive legal and professional staff is eager to help you recover your losses.