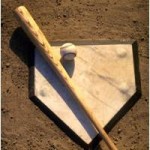 Former Major League Baseball player Douglas Mirabelli and his wife, Kristin Mirabelli, secured a big win off the field in an investment fraud dispute with Merrill Lynch. Late last month, a FINRA panel ordered the firm to pay the couple more than $1.2 million.
The couple pursued the claim after their income portfolio, comprised of equities pledged against Merrill Lynch-owned mortgages, suffered losses that resulted in their liquidation in late 2008. They specifically alleged violations of securities acts in Michigan and Washington, negligence, breach of contract, and fiduciary duty, as well as misrepresentation and omission.
The Mirabellis' accounts were managed by Merrill Lynch's Phil Scott Team in Bellevue, Washington. The FINRA case summary cites financial advisor Phil Scott for providing "inappropriate investment advice" for securities including Alliance Resource Partners, Apollo Investment Corp. and Copano Energy LLC. Scott was not named as a respondent in the case.
According to On Wall Street, this is not the first case involving Scott within the past year. Arbitrators previously awarded investors $880,000 in an arbitration decision issued in June.
If you have been sold unsuitable securities, we may be able to help you recover your losses. Contact us today at 215-839-3953 for a free consultation.
At Wall Street Fraud, we are dedicated to offering assistance to those who have been hurt by improper corporate or investment practices.
If you have been the victim of stock brokerage fraud, securities fraud, mutual fund fraud, stockbroker fraud, annuities fraud, or any other type of investment fraud, please contact us today for a free case evaluation. Our talented and aggressive legal and professional staff is eager to help you recover your losses.