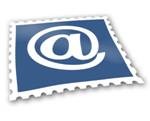 Many of us use our email accounts to correspond with everyone in our lives, from our college roommate to our broker. Unfortunately, email hacking is becoming a growing problem. While in some cases it is a mere annoyance, in more serious breaches, it can lead to identity theft and even investment losses.
According to FINRA, it has received an increasing number of reports involving investor funds being stolen by fraudsters who first gain access to the investor's email account and then email instructions to the firm to transfer money out of the brokerage account. Therefore, one of the first steps you should take if your email account has been compromised is to notify your brokerage firm and other financial institutions.
To warn investors about the potential financial consequences of a compromised email account, FINRA has issued an Investor Alert. It offers the following tips should your email get hacked:
If your email account gets hacked—or if for any reason you think that your personal financial information has been stolen—immediately contact your brokerage firm and other financial institutions, including credit card issuers, to notify them of the problem. You should also notify the credit bureaus to put a fraud alert on your file.
Check your brokerage account for unauthorized transactions—especially withdrawals or wire transfers to an account that is not yours—and ask the firm to investigate if you find any. It will take time to determine what happened, and the firm will likely need your help in identifying anyone who might have access to your account.
In the meantime, be sure to change your username, password and PIN for your financial accounts—and also change your password to your email account.
At Wall Street Fraud, we are dedicated to offering assistance to those who have been hurt by improper corporate or investment practices.
If you have been the victim of stock brokerage fraud, securities fraud, mutual fund fraud, stockbroker fraud, annuities fraud, or any other type of investment fraud, please contact us today for a free case evaluation. Our talented and aggressive legal and professional staff is eager to help you recover your losses.