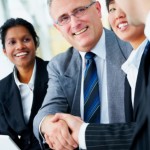 As we discussed last week, the Financial Industry Regulatory Authority operates the largest securities-related dispute resolution forum in the world. Generally, arbitration panels are comprised of three people, one of which is an "industry" arbitrator who works in or is associated with the financial industry.
However, a new program that allows defrauded investors to exclude industry insiders from arbitration panels is gaining in popularity. According to Investment News, more than three-quarters (76%) of investors chose the all-public option from the start of the program in February 2011 through Jan. 26 of this year. That figure was up from a 54% opt-in rate during a 27-month pilot program, according to FINRA. Many in the industry believe the new program is popular with investors because it alleviates long-standing concerns of bias by industry panelists.
Do Investors Have Greater Success Under the New Program?
While the all-public program is certainly attracting investors, there is no definitive answer regarding if they are faring any better.
Of 49 pilot program awards issued by all-public panels, investors were awarded damages in 26 of 40 cases, or 65% of the time, according to FINRA. Of the additional 23 pilot program awards that were issued by panels with one nonpublic arbitrator, investors obtained relief 13 times (a 62% success rate).
Under the standard arbitration system, win rates were lower. In 2009, arbitrators awarded damages to investors in 49% of cases; in 2010, the win rate was 48%. Nonetheless, FINRA said that the current data are insufficient to derive any definitive conclusions about whether all-public panels tend to favor investors.
As securities fraud attorneys, we will be monitoring the success of this program very closely.
If you have been the victim of securities fraud, we may be able to help you recover your losses. Contact us today at 215-839-3953 for a free consultation.
At Wall Street Fraud, we are dedicated to offering assistance to those who have been hurt by improper corporate or investment practices.
If you have been the victim of stock brokerage fraud, securities fraud, mutual fund fraud, stockbroker fraud, annuities fraud, or any other type of investment fraud, please contact us today for a free case evaluation. Our talented and aggressive legal and professional staff is eager to help you recover your losses.