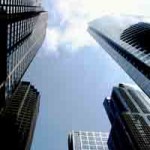 The Financial Industry Regulatory Authority (FINRA) has filed a complaint against Charles Schwab & Company. The regulator has charged the firm with violating FINRA rules by requiring its customers to waive their rights to bring class action lawsuits.
FINRA's complaint charges that in October 2011, Charles Schwab amended its customer account agreement to include a provision requiring customers to waive their rights to bring or participate in class actions against the firm. Schwab sent the amended agreements to nearly 7 million customers.
As noted in the complaint, "The class action waiver will likely lead millions of Schwab customer who have received the account agreement to incorrectly believe they do not have the ability to bring or participate in class actions against Schwab."
As detailed by FINRA, the agreement also included a provision requiring customers to agree that arbitrators in arbitration proceedings would not have the authority to consolidate more than one party's claims. The complaint charges that both provisions violate FINRA rules concerning language or conditions that firms may place in customer agreements.
FINRA's complaint has requested an expedited hearing because Schwab's conduct is ongoing, as the firm has continued to use account agreements containing these provisions in opening more than 50,000 new customer accounts since October 2011.
We will, of course, keep you updated.
At Wall Street Fraud, we are dedicated to offering assistance to those who have been hurt by improper corporate or investment practices.
If you have been the victim of stock brokerage fraud, securities fraud, mutual fund fraud, stockbroker fraud, annuities fraud, or any other type of investment fraud, please contact us today for a free case evaluation. Our talented and aggressive legal and professional staff is eager to help you recover your losses.