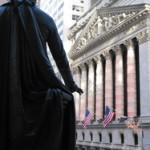 Goldman Sachs Group Inc. is facing a securities lawsuit claiming it defrauded investors regarding a 2006 offering of securities backed by risky mortgage loans. Last week, it was certified as a class action led by the Public Employees' Retirement System of Mississippi.
The class-certification is a win for investors because it will allow them to share resources, which can cut costs, and can lead to larger recoveries than if investors are required to file individual lawsuits.
As reported by Reuters, investors allege that they lost money in the GSAMP Trust 2006-S2, a $698 million offering of certificates backed by second-lien home loans made by New Century Financial Corp, a now defunct California subprime mortgage lender.
The Mississippi fund contends that the GSAMP offering documents were false and misleading, specifically alleging that Goldman's boilerplate disclosures failed to reveal how New Century had disregarded its own underwriting standards and used inflated appraisals. It further blames Goldman's poor due diligence for the bank's failure to detect these deficiencies when it bought New Century's loans and packaged them into securities.
As we have reported on this blog, Goldman is just one of several banks facing investor lawsuits over misrepresentations related to mortgage-backed securities. Goldman was previously forced to pay $550 million to settle U.S. Securities and Exchange Commission fraud charges over a collateralized debt obligation it sold, Abacus 2007-AC1 CDO.
If you were misled regarding mortgage-backed securities, we may be able to help you recover your losses. Contact us today at 215-839-3953 for a free consultation.
At Wall Street Fraud, we are dedicated to offering assistance to those who have been hurt by improper corporate or investment practices.
If you have been the victim of stock brokerage fraud, securities fraud, mutual fund fraud, stockbroker fraud, annuities fraud, or any other type of investment fraud, please contact us today for a free case evaluation. Our talented and aggressive legal and professional staff is eager to help you recover your losses.