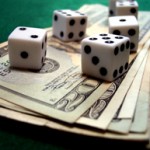 The Financial Industry Regulatory Authority recently released its regulatory and examination priorities for 2012. As detailed in the letter, the regulator is concerned that the volatile economy will continue to put investors at risk for unsuitable products that promise high returns.
"FINRA is informing its examination priorities against the economic environment that investors have faced since 2008, as these circumstances have steadily contributed to conditions that foster an increased risk of aggressive yield chasing, inappropriate sales practices, unsuitable product offerings, and misappropriation and fraud," according to the letter.
The following products are on FINRA's watch list:
Residential- and commercial-mortgage-backed securities,
Nontraded real estate investment trusts,
Municipal securities,
Exchange-traded funds that use synthetic derivatives and significant leverage,
Variable annuities,
Structured products,
Private placements, and
Life settlements.
With respect to monitoring broker's conduct, FINRA indicated that it "remain[s] concerned about firms' charging retail investors hidden, mislabeled or excessive fees." Finally, the agency stated it will be cracking down on brokers who enhance their balance sheets by taking on excessive debt or manipulating their assets and liabilities.
Source: Investment News
At Wall Street Fraud, we are dedicated to offering assistance to those who have been hurt by improper corporate or investment practices.
If you have been the victim of stock brokerage fraud, securities fraud, mutual fund fraud, stockbroker fraud, annuities fraud, or any other type of investment fraud, please contact us today for a free case evaluation. Our talented and aggressive legal and professional staff is eager to help you recover your losses.