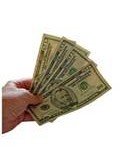 Earlier this month, a Nevada investor was awarded a $1.38 million securities arbitration award against Banc of America Securities, now Merrill Lynch. The money represents all the money Bobby Hayes lost on a complex security, as well as accrued interest, lawyers' fees, and other costs.
Like many scorned investors, Mr. Hayes's ordeal has understandably shaken his faith in the securities industry. As reported by the New York Times, Mr. Hayes said he told his broker that he wanted a low-risk investment when he was sold a collateralized loan obligation known as Lyon Capital Management VII in July 2007.
"I was a trusting client, and it was like a bad dream," Mr. Hayes said. "I had a lot more assets in the bank, and it was unfathomable to me that they would deliberately do this to even a small depositor."
According to an expert witness who testified at the arbitration, the security Hayes was sold was the opposite of low-risk. In fact, the loans purchased over previous months were losing value even before the security was formed. However, Banc of America Securities sold the investment as if the loans still carried the same value from months earlier.
According to Hayes's attorneys, the securities were already essentially worthless on the day they were sold. Because of the way losses are distributed in these instruments, the loans in the pool had to decline only by one-half of 1 percent before Mr. Hayes's investment would be wiped out. The entire security was liquidated at a loss of around $75 million about 16 months after it was sold.
While he has been able to recoup his losses, Mr. Hayes said he is still angry. "I no longer trust any financial institution," he added.
If you have been sold unsuitable securities, we may be able to help you recover your losses. Contact us today at 215-839-3953 for a free consultation.
At Wall Street Fraud, we are dedicated to offering assistance to those who have been hurt by improper corporate or investment practices.
If you have been the victim of stock brokerage fraud, securities fraud, mutual fund fraud, stockbroker fraud, annuities fraud, or any other type of investment fraud, please contact us today for a free case evaluation. Our talented and aggressive legal and professional staff is eager to help you recover your losses.