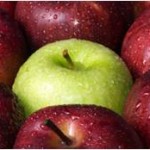 Apparently, David Lerner did not get FINRA's message the first time. Despite a disciplinary complaint against his firm, David Lerner Associates Inc., Lerner continued to improperly sell illiquid real estate investment trusts to unsuspecting investors, according to the regulator's amended complaint.
As we detailed in an earlier blog post, FINRA filed a complaint last spring alleging that Lerner provided misleading performance figures for Apple REITs and implied that future investments could be expected to achieve similar results. The amended filing goes after Lerner personally and focuses on statements Lerner allegedly made to investors following FINRA's initial action.
According to the new complaint, David Lerner "continues to solicit thousands of customers to purchase Apple REIT Ten without performing adequate due diligence."
"Between at least April 28, 2011, and Nov. 17, 2011, [the firm and Mr. Lerner] have made false, exaggerated and misleading claims regarding the investment returns, market values, performance and prospects of the closed Apple REITs to over 1,000 customers" during at least four investment seminars, FINRA contends.
As detailed in the complaint, the REITs were characterized, as "investments that sophisticated investors such as Warren Buffett would buy."
FINRA also alleges that Lerner took steps to counter the negative press created by the regulator's initial complaint. According to the amended filing, Mr. Lerner "sent letters to over 50,000 [Lerner] customer households that contained exaggerated, false or misleading statements."
As demonstrated by this case and others, investors should be extremely cautious about investing in nontraded REITs. As we mentioned last week, nontraded REITs were one of several products on FINRA's watch list for 2012.
Source: Investment News
If you have been the victim of REIT-related fraud, we may be able to help you recover your losses. Contact us today at 215-839-3953 for a free consultation.
At Wall Street Fraud, we are dedicated to offering assistance to those who have been hurt by improper corporate or investment practices.
If you have been the victim of stock brokerage fraud, securities fraud, mutual fund fraud, stockbroker fraud, annuities fraud, or any other type of investment fraud, please contact us today for a free case evaluation. Our talented and aggressive legal and professional staff is eager to help you recover your losses.