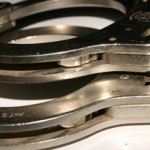 A Maryland financial advisor was recently sentenced to four years in prison and three years of supervised release for bilking vulnerable investors out of nearly $1 million. In fact, much of the money was fraudulently withdrawn from a trust account of a child suffering from cerebral palsy.
As we discussed in a previous blog post, the fraud began with a trust account that was established for the benefit of a child suffering from cerebral palsy. The trust account was funded by the proceeds of a $3 million medical malpractice settlement, which were used to buy an annuity. The annuity was supposed to pay the child a minimum of $3,990 a month.
Thomas was a vice president of Harbor Financial Services, a subsidiary of Harbor Bank. After meeting the child's mother, also the trustee, at Harbor Bank in December 2001, he established complete control over the child's trust account, which was moved to the Harbor Bank.
Although the annuity payments averaged $6,287.53 per month, Thomas disbursed only $1,000 to $1,500 a month from the trust account to the mother for the care of the child. He withdrew the remaining monthly balance by obtaining the mother's signature on blank withdrawal slips, and deposited the funds into his personal bank accounts. Over the course of the fraud scheme, Thomas withdrew $756,963.98 from the trust account.
According to prosecutors, this was not the only investment fraud the financial advisor perpetrated. While employed as a financial advisor by Wells Fargo Advisors, LLC, Thomas fraudulently withdrew $75,000 from an account held by an elderly Wells Fargo customer. The money was later used to pay Thomas' personal credit card bills.
If you have been the victim of annuity fraud, we may be able to help you recover your losses. Contact us today at 215-839-3953 for a free consultation.
At Wall Street Fraud, we are dedicated to offering assistance to those who have been hurt by improper corporate or investment practices.
If you have been the victim of stock brokerage fraud, securities fraud, mutual fund fraud, stockbroker fraud, annuities fraud, or any other type of investment fraud, please contact us today for a free case evaluation. Our talented and aggressive legal and professional staff is eager to help you recover your losses.