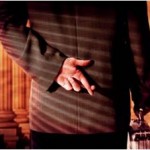 A Staten Island, N.Y., financial advisor who defrauded older investors out of $14 million has been convicted of mail fraud and faces up to twenty-five years in prison. According to prosecutors, Joseph Mazella, 52, operated the investment fraud through the Great Atlantic Group and affiliated companies, which he used to prey on vulnerable investors and steal their life savings.
"The evidence at trial showed that the defendant callously and systematically defrauded his victims of their lives' savings," said U.S. Attorney for the Eastern District of New York Loretta Lynch
"Mazella's victims, many of whom are senior citizens on a fixed income, turned to him to ensure their security in their golden years.
Instead, their security was raided to fund his fraud, and they will feel the impact of Mazella's crimes for the rest of their lives," he further stated.
According to prosecutors, the financial adviser told investors that their money was being put into real estate projects that would return high yields, when he was actually investing their money in risky projects in poor areas. He also diverted money for his own use.
According to testimony on behalf of scorned investors over the course of the two-week trial, Mazella assured investors he would watch out for their interests. He promised one woman he would treat her like his mother, while stealing the $69,000 her husband had left her, Lynch said.
Source: Financial Adviser
If you are an older investor and suspect that you have been the victim of investment fraud we may be able to help you recover your losses. Contact us today at 215-839-3953 for a free consultation.
At Wall Street Fraud, we are dedicated to offering assistance to those who have been hurt by improper corporate or investment practices.
If you have been the victim of stock brokerage fraud, securities fraud, mutual fund fraud, stockbroker fraud, annuities fraud, or any other type of investment fraud, please contact us today for a free case evaluation. Our talented and aggressive legal and professional staff is eager to help you recover your losses.