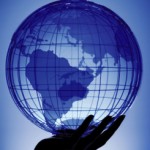 According to the Securities and Exchange Commission, more Americans are investing in foreign companies than ever before. While international investing does have certain advantages, investors should be sure that they understand all of the risks.
International investing has two primary advantages—diversification and growth. With respect to diversification, international investing allows investors to spread their investment risk to companies and markets that are outside of our economy. In terms of growth, international investing capitalizes on the potential for faster growth in markets outside the U.S., particularly in emerging markets.
However, as outlined by the SEC, international investing also involves unique risks, including:
Changes in currency exchange rates. When the exchange rate between the U.S. dollar and the currency of an international investment changes, it can increase or reduce your investment return.
Dramatic changes in market value. All markets, including those outside the U.S., can experience dramatic changes in value.
Political, economic, and social events. It is difficult for investors to understand all the political, economic, and social factors that influence markets, especially those abroad.
Lack of liquidity. Markets outside the U.S. may have lower trading volumes and fewer listed companies. They may only be open a few hours a day. Some countries restrict the amount or type of stocks that foreign investors may purchase.
Less information. Many companies outside the U.S. do not provide investors with the same type of information as U.S. public companies, and the information may not be available in English.
Foreign laws. If you have a problem with your investment, you may not be able to sue the company in the U.S. Even if you sue successfully in a U.S. court, you may not be able to collect on a U.S. judgment against a non-U.S. company.
Therefore, we encourage investors to thoroughly research any potential international investment opportunity, as well as the individual offering it.
At Wall Street Fraud, we are dedicated to offering assistance to those who have been hurt by improper corporate or investment practices.
If you have been the victim of stock brokerage fraud, securities fraud, mutual fund fraud, stockbroker fraud, annuities fraud, or any other type of investment fraud, please contact us today for a free case evaluation. Our talented and aggressive legal and professional staff is eager to help you recover your losses.