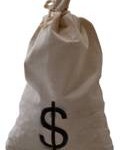 A FINRA panel has awarded an elderly California couple nearly $1.4 million in their dispute with LPL Financial LLC.  The scorned investors had contended that the firm committed fraud and elder abuse when it misrepresented the risks associated with certain real estate-related investments called tenant-in-common investments.
According to the Wall Street Journal, the investments sold to Heinrich Hardt and Araceli Hardt were promoted as private placements. However, they contained "contained misrepresentations and misleading information concerning the sources of the projected distributions, the real-estate market and the actual properties," according to the Hardts' attorney.
The real estate investments in Direct Invest, LLC were marketed to retirees looking for a steady source of income, according to the investors' attorney. The investors were told the investments would "pay a certain distribution from the real-estate operations, when in fact a good part, if not most of, the distribution is financed in the early years by returning the investors' money to them or by using borrowed funds," he said.
The Hardts were seeking at least $8 million in damages as well as interest, attorneys' fees and other costs from LPL and two other brokerages. The arbitration panel found LPL liable for total damages of about $1.37 million, including interest and costs, but denied attorneys' fees and punitive damages. The Hardts previously resolved their disputes with the other two firms.
The Message for Investors
TICs are a form of real estate ownership in which two or more parties have a fractional interest in a property. As with non-traded REIT real estate investments, unscrupulous investment professionals touting tenant-in-common investments often represent them as safe and liquid, without fully disclosing the risks.
TICs became popular after a 2002 Internal Revenue Service ruling permitted investors to defer capital gains on real estate transactions involving the exchange of properties. However, after the housing market collapsed, many TIC investors saw the value of their investments plummet. Since June 2010, arbitration panels have awarded investors $4.8 million in TIC cases, namely against now defunct DBSI Inc.
If you have been the victim of TIC-related fraud, we may be able to help you recover your losses. Contact us today at 215-839-3953 for a free consultation.
At Wall Street Fraud, we are dedicated to offering assistance to those who have been hurt by improper corporate or investment practices.
If you have been the victim of stock brokerage fraud, securities fraud, mutual fund fraud, stockbroker fraud, annuities fraud, or any other type of investment fraud, please contact us today for a free case evaluation. Our talented and aggressive legal and professional staff is eager to help you recover your losses.