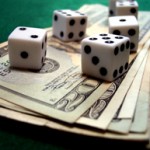 The Financial Industry Regulatory is taking a hard look at the risks associated with a new alternative investment product—non-traded business development companies (BDCs). In fact, the regulator is reportedly so concerned that it may issue an investor alert in the coming months, according to a recent Investment News article.
BDCs invest in various debt and equity of small to mid-size businesses, with the debt instruments ranging from the senior-secured level to below-investment-grade, or "junk." Many in the industry compare BDCs to non-traded real estate investment trusts (REITs), both in terms of their surging popularity and their potential risks, including illiquidity and unsuitability.
BDCs are supposed to be sold only to those investors with a net worth of $250,000 or more, or a net income of at least $70,000 combined with a net worth of at least $70,000. In addition, investors also are supposed to be informed of the product's illiquidity. However, because they offer high commissions of 7%, unscrupulous brokers may be tempted to gloss over the downsides.
Given the potential for fraud, BDCs are certainly on FINRA's radar. "We are looking at a number of new products being sold to investors, and BDCs are one of them," said spokeswoman Nancy Condon.
"Firms need to do the necessary due diligence and consider whether they are suitable for a particular investor," she said. "We conduct account reviews, and as part of those reviews, we review for suitability."
In addition, the North American Securities Administrators Association is "gearing up to draft a statement of policy" on non-traded BDCs, said Arkansas securities commissioner A. Heath Abshure.
If you have been the victim of BDC-related fraud, we may be able to help you recover your losses. Contact us today at 215-839-3953 for a free consultation.
At Wall Street Fraud, we are dedicated to offering assistance to those who have been hurt by improper corporate or investment practices.
If you have been the victim of stock brokerage fraud, securities fraud, mutual fund fraud, stockbroker fraud, annuities fraud, or any other type of investment fraud, please contact us today for a free case evaluation. Our talented and aggressive legal and professional staff is eager to help you recover your losses.