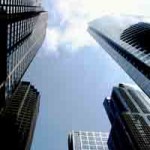 Massachusetts's securities regulators have subpoenaed Bank of America Corp. (BAC) in connection with its activities related to two collateralized loan obligations that resulted in steep losses for investors. As we have mentioned on this blog, collateralized loan obligations are pools of loans sold to investors in different tiers with differing degrees of risk and return.
The CLOs under investigation include LCM VII Ltd and Bryn Mawr CLO II Ltd, which were sold to investors in 2007. The portfolios were ultimately liquidated in the financial crisis, and investors reportedly lost about $150 million.
According to Fox Business, William Galvin, the Secretary of the Commonwealth, is looking into whether Bank of America knowingly overvalued the assets in the portfolios in order to get the loans off its books. In an interview regarding the subpoena, Galvin did not rule out seeking documents from other banks.
"The question is what did the issuers know at the time of the sales and were the assets being priced truthfully," Galvin said.
As we reported a few weeks ago, investors are also pursuing their own actions. A Nevada investor was recently awarded $1.4 million in an arbitration dispute against a Bank of America unit involving an allegedly worthless loan security.
If you have been defrauded by Bank of America, we may be able to help you recover your losses. Contact us today at 215-839-3953 for a free consultation.
At Wall Street Fraud, we are dedicated to offering assistance to those who have been hurt by improper corporate or investment practices.
If you have been the victim of stock brokerage fraud, securities fraud, mutual fund fraud, stockbroker fraud, annuities fraud, or any other type of investment fraud, please contact us today for a free case evaluation. Our talented and aggressive legal and professional staff is eager to help you recover your losses.