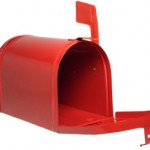 If your investments have yet to rebound from the financial crisis, you may not really want to look at your brokerage account statements. cialis professional While we can certainly sympathize, its important to understand that failing to routinely review your account activity could lead to even more investment losses.
Below is a FINRA checklist for reviewing your account:
Verify the activity in your account
Are there any trades or cash transfers that you didn't authorize?
Are the trades reported consistent with your confirmations?
Are any cash withdrawals or additions not accurate?
Are the size and price of all purchases and sales correct?
Are all anticipated dividend and interest payments reflected?
Review your account holdings  
Are all securities and cash positions and any debits or credits accurately reflected?
Does your portfolio agree with your diversification and asset allocation objectives?
Confirm basic account information 
Are any address changes accurate?
Are there any charges or fees that you don't understand?
Are any important changes in your relationship with the firm or your broker reported?
Are there any notices that require a response?
If you find a mistake or other discrepancy, it is important to take action immediately, no matter how trivial it may seem. Minor mistakes can be addressed with your broker. However, if you suspect unauthorized trading or other broker misconduct, you should report it to the firm's management or compliance department in writing.
If you have been the victim unauthorized trading, we may be able to help you recover your losses. Contact us today at 215-839-3953 for a free consultation.
At Wall Street Fraud, we are dedicated to offering assistance to those who have been hurt by improper corporate or investment practices.
If you have been the victim of stock brokerage fraud, securities fraud, mutual fund fraud, stockbroker fraud, annuities fraud, or any other type of investment fraud, please contact us today for a free case evaluation. Our talented and aggressive legal and professional staff is eager to help you recover your losses.