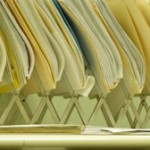 On the heels of our post regarding brokerage statements last week, the Financial Industry Regulatory Authority has issued a new Investor Alert called It Pays to Understand Your Brokerage Account Statements and Trade Confirmations. The alert reminds investors that reviewing their account statements not only helps them stay on top of their holdings, but also alerts them to errors or broker or firm misconduct, such as unauthorized trading or overcharging customers for handling transactions.
Below are several tips highlighted in the alert:
Watch out for for statements that look unprofessional, crooked or altered in any way. This may signal fraud. Check graphic elements such as logos—if a logo has poor resolution or is inconsistent with other statements or communications from the firm, it is a red flag. In some cases, fraudsters simply cut and paste the logo of a legitimate firm onto their own bogus statement.
Many account statements include an investment objective that characterizes your investment strategy—for example "growth," "speculative" or "conservative." Make sure this description accurately describes your financial goals, and that the activity in your account reflects these goals.
Carefully review trade confirmations as well. Specifically check your trade confirmation against the information in your brokerage statement for the period in which the trade took place. Confirm the date and transaction amount. Contact the firm about any trade you did not authorize, and re-confirm any oral communication in writing with the firm.
Don't hesitate to ask your broker to provide the details about mark-up, mark-downs or any fees or commissions associated with your investment. These costs ultimately impact the overall return on your investment and you have a right to know this information.
As we highlighted in our previous post, it is always important to check to see if there are inaccuracies or discrepancies in any of your statements—and, if so, contact your broker or firm as soon as possible.
If you have been the victim of broker fraud or negligence, we may be able to help you recover your losses. Contact us today at 215-839-3953 for a free consultation.
At Wall Street Fraud, we are dedicated to offering assistance to those who have been hurt by improper corporate or investment practices.
If you have been the victim of stock brokerage fraud, securities fraud, mutual fund fraud, stockbroker fraud, annuities fraud, or any other type of investment fraud, please contact us today for a free case evaluation. Our talented and aggressive legal and professional staff is eager to help you recover your losses.