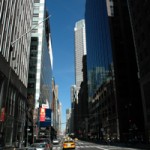 The Financial Industry Regulatory is seeking feedback on ways to facilitate and increase investor use of its BrokerCheck information. As we continually highlight on this blog, BrokerCheck is a useful tool for investors to review the background of brokers and securities firms. Therefore, we applaud FINRA's efforts to make it as useful for investors as possible.
As noted in its Regulatory Notice, FINRA specifically requests comment on potential changes to the information disclosed through BrokerCheck, the format in which the information is presented, and strategies to increase investor awareness of BrokerCheck.
More specifically, FINRA is interested in comments on the following (among others):
Would it be beneficial for investors if FINRA included links to other websites (e.g., websites maintained by financial industry regulators or organizations that provide investor education) in BrokerCheck reports? If so, what types of links would be most helpful?
Should a broker's educational background and/or professional designations (e.g., Chartered Financial Consultant, Chartered Financial Analyst) be available in BrokerCheck?
Would it be helpful to include in the summary report a concise summary of a broker's or brokerage firm's disclosure events (for example, a matrix setting forth the number and types of disclosure events), if any? If so, what would be the best format for the summary? What information should it contain?
Should FINRA make basic BrokerCheck information (e.g., registration status, employing firm, employment location) available in such a way that would enable an investor to enter a broker's name in an Internet search engine, see the basic information in the search results, and be directed to BrokerCheck for more detailed information?
Should FINRA provide BrokerCheck information to for-profit companies for commercial use? What are some of the benefits/concerns of such action? If FINRA were to provide BrokerCheck information to such companies, what conditions or limitations on use should FINRA consider imposing?
At Wall Street Fraud, we are dedicated to offering assistance to those who have been hurt by improper corporate or investment practices.
If you have been the victim of stock brokerage fraud, securities fraud, mutual fund fraud, stockbroker fraud, annuities fraud, or any other type of investment fraud, please contact us today for a free case evaluation. Our talented and aggressive legal and professional staff is eager to help you recover your losses.