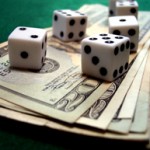 Foreign currency trading (forex) scams continue to victimize investors. The U.S. Commodity Futures Trading Commission (CFTC) recently announced the filing of an enforcement action against Christopher B. Cornett of Buda, Texas, charging him with solicitation fraud, issuing false account statements, misappropriating pool participants' funds, and failing to register in connection with an off-exchange forex fraud.
According to the CFTC, from at least June 2008 through at least October 2011, Cornett solicited prospective pool participants to provide funds for a pooled investment in forex. In soliciting prospective investors, Cornett allegedly misrepresented that, while there were weeks when he either lost money or broke even trading forex, Cornett had never suffered a losing month or a losing year trading forex.
However, according to the CFTC, the truth was that Cornett rarely had a profitable month. During the period from June 18, 2008, through September 2010, Cornett lost approximately $4.17 million of the pool's funds trading and had only one profitable month trading forex with pool funds. As a result, Cornett allegedly misappropriated approximately $1.26 million of the pool's funds. In addition, the bulk of the profits, losses and account balances that Cornett reported to pool participants were untrue, according to the complaint.
From October 2010 through October 2011, Cornett allegedly solicited an additional approximately $6.95 million from pool participants, and lost all but approximately $1,600 trading forex, according to the complaint. Finally, although Cornett was acting as a commodity pool operator (CPO) from October 18, 2010, through at least October 13, 2011, he failed to register with regulators.
Given the continued prevalence of forex fraud, we would like to share the CFTC's advice for investors:
No matter what you're told, forex trading is risky.
Don't be pressured into an immediate decision.
Get everything in writing.
Check with the CFTC.
Seek advice from an accountant, lawyer or an independent 3rd party.
Don't invest more than you can afford to lose.
Don't mortgage your home or cash in your savings to trade forex.
If you have been the victim of forex fraud, we may be able to help you recover your losses. Contact us today at 215-839-3953 for a free consultation.
At Wall Street Fraud, we are dedicated to offering assistance to those who have been hurt by improper corporate or investment practices.
If you have been the victim of stock brokerage fraud, securities fraud, mutual fund fraud, stockbroker fraud, annuities fraud, or any other type of investment fraud, please contact us today for a free case evaluation. Our talented and aggressive legal and professional staff is eager to help you recover your losses.